Public and Private Open-air Hot Spring in Ryokan
Our guestrooms have a private outdoor hot spring per room. (pictures above)

We also have a wide public hot spring (pictures below) located on the first floor. Connected to our public hot spring are spacious power rooms and bathrooms separated for ladies and gentlemen.

Our hot spring water is pulled from 100% pure natural hot spring underground and has medical effects such as esthetic enhancement, exhuastion recovery, and health promotion.
Private Outdoor Hot Spring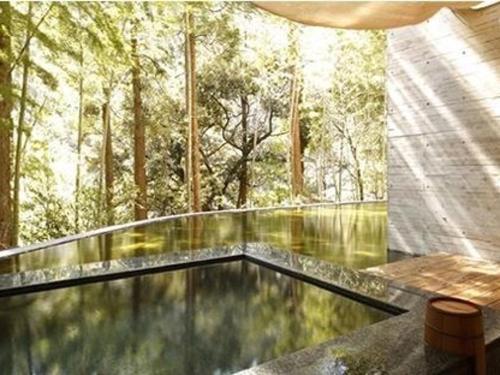 Public Hot Spring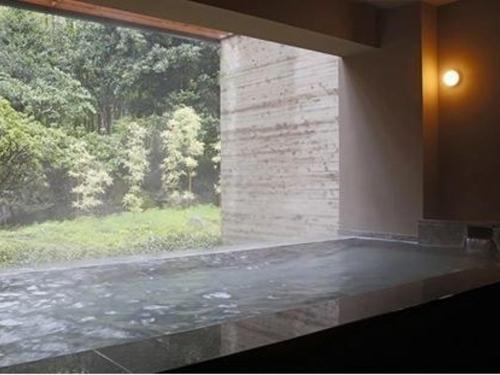 Public Dressing Room